If you are like me with an iPhone 4S you probably upgraded to iOS 6 in a hurry right?
Wrong!
Like I've said before, one of the main joys of today's world is the advent of social media; I mean, it's now the fabric of our lives (if you disagree then you must be alien, or 80). In any case, I waited to check the reviews of Apple's new mobile OS and I'm glad I did!
The Flyover view's pretty cool.
Apple, you have probably bitten more than you can chew this time, by assuming you can make something to surpass the true and tested giant - Google Maps. Pretty presumptuous even, to bow out early from your contract with Google and to launch your own Mapping system which by all indications from the reviews I've read seems pretty
amateurish
, by Apple's standards (image distortion? Magically recreating places that no longer exist?? Having people get lost over and over???) As an avid fan, I expect much more from you. You have your customers
scrambling to return to Google Maps
which although when it first launched wasn't perfect but have worked out their kinks overtime and now is a giant in their own right.
What the heck is this?
You might not see it as a big deal to let the whole population of iPhone's users in the metropolis of New York (8,175,133), Chicago(9,504,753), Washington DC (601,723), and every where else in the world where the majority in the city depend heavily on commuting in the subways and buses down, but it is.
Now I must wait, hope and pray that you fix all the bugs plaguing the new Apple's maps (or iOS6 for that matter) before I upgrade. Don't get me wrong, there are areas where you come out a winner, including turn-by-turn navigation (
all about it here
), but the majority of the population in love with your products are out in the metropolis and rely on Google Maps - heavily.
Please don't let us down.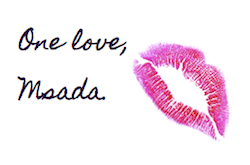 It's coming! it's coming!
iOS 6 review by TechRadar.